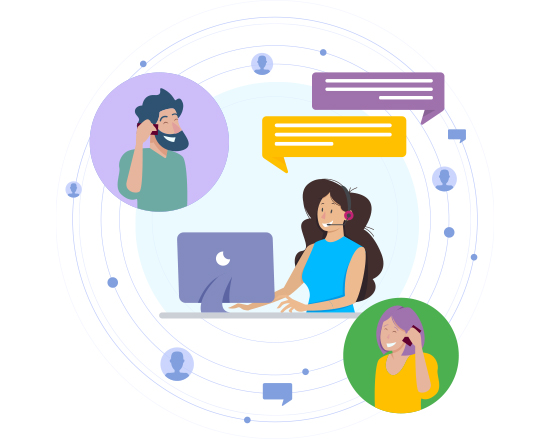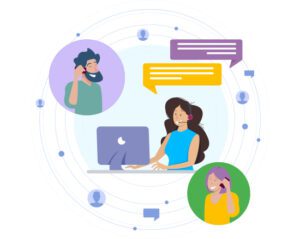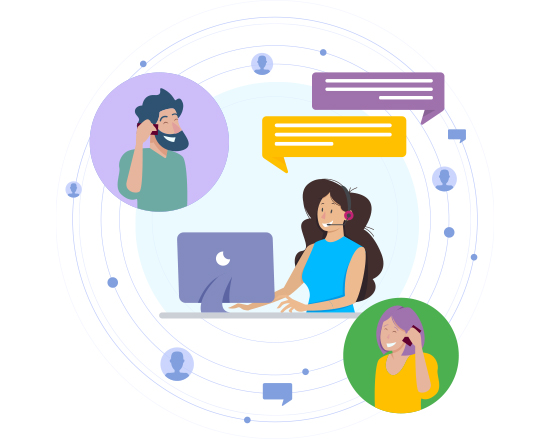 Choosing the Right Outbound Contact Center Solution
Business environment has undergone a tremendous evolution in the recent years. Likewise, the customer behavior has also undergone a change. Now they prefer to reach out to the companies they're doing business with, through modes other than making a phone call. In the recent years, it has been observed that their focus has shifted from calling to messaging in order to communicate with their service providers.
Unified communications, cloud communications are the most modern systems used by the customers for the business communications. Cloud phones have become a primary mode of communication for the enterprises across the globe. Above everything, omni Channel creates an ease for the customers wanting to reach out to their service providers or sellers for any reason whatsoever. Whether they want to make a general business enquiry or are looking to resolve a complex problem requiring several people to stay in the loop, choosing the right contact center solution can ease the process of doing business for an enterprise.
Rising Demand for Omni Channel Solutions
To keep up with the changing trends, businesses ought to consider upgrading and updating their communication technology to meet the demands of their customer that will improve their experience of doing business with us. No matter where your business originates, where your workshop or warehouse is; whether you operate from Philippines or any other location, cloud phones are designed to integrate seamlessly with the organization's existing communication system and work towards improving user experience & interface. Thus, driving business towards the growth and success. Because of the benefits and advantages that unified communications offer, all modern call centers are software centric. You don't get to see the heavy & space occupying hardware in the modern call centers. Hardware and machines have become obsolete now.
 Why Omni Channels Have Become Necessary 
The way business is conducted across the globe today is nothing like it used to be a decade ago. Similarly, the way we communicated with our customers, clients and the business associates, has come a long way. As the technology has evolved, the role and the influence of the social media has grown leaps and bounds; likewise, the way we get in touch with our customers or vice versa has completely changed.
 Inbound & Outbound Contact Center Solutions
These are two major ways a cloud phone center operates. Both types of Omni Channel Communication centers have customers at one end and teams at another. Outbound cloud phone centers are those in which offices or businesses reach out to or get in touch with the customers; it could be for telemarketing, lead generation, telesales, research etc. Whereas the Inbound Call Centers receive calls from the customers to resolve their issues or to answer their queries.
Outbound and inbound call centers simplify your business communication as they're a cost-effective, secure and reliable virtual communication solutions. An organization may need one or both in-bound as well as outbound cloud call center software, depending upon the nature of their work. However we're going to focus on how does an organization choose an outbound call center solution.
Choosing the Right Outbound Contact Center Solution
Once you've figured out that your business needs an outbound cloud call center, the next thing you need to pay attention to is to look for the functions your call center is supposed to perform. Based on it, you have to choose features for your outbound cloud phone software.
Integration with Multiple Channels
An outbound call center software solution ought to integrate multiple channels such as SMS, social media messaging, video, web chat into the existing systems in order to keep a track of all their customers.
Reliable With Least Downtime
While choosing an outbound Cloud phone, Philippines or Philadelphia the software solution should be able to maintain 99.99 % uptime. Every business wants to grow and expand hence a downtime while communicating with the customers is unaffordable.
Collect Data & Generate Report
The outbound cloud call center solution you choose should be equipped to monitor daily activities, collect relevant data, and also be able to generate various reports. 
Secure
The unified communications or Omni Channel you choose must provide tight security. It should also be designed to detect any intrusion in the server. One is advised to thoroughly analyze the security measures provided by the software before making a final decision to buy and install it.
Integrating your contact center with a software solution that will work for your team and business is a big decision for any organization. The information shared above will hopefully help you choose an outbound cloud phone system or software that is best suited for your industry or business and its peculiar requirement. Because, if for the lack of information, you end up choosing software that does not match your expectations or doesn't do enough for your business, then it could seriously cost your business money and several lost business hours for your team.
So, take your time to research, analyze, and only then shortlist and choose the best cloud call center software solution for your business.