OmniChannel Contact Center

+ Service Desk Software
Telerain offers a comprehensive package consisting of the Omnichannel Contact Center along with the Service Desk software. It is an ideal choice for the Customer Service because of its ease of use and guarantee to deliver a wonderful customer experience.
Instantly connect and engage with customers via any channels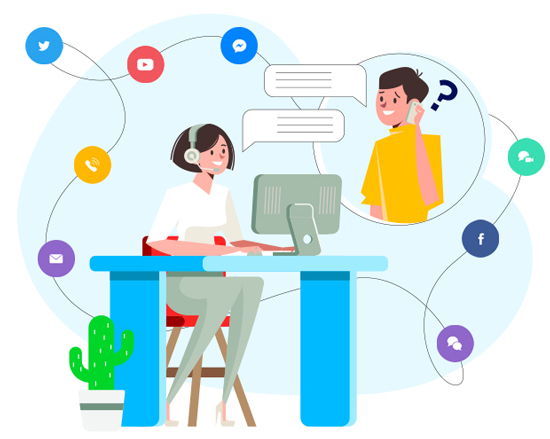 Unified Platform
Customers today are connected via mobile devices and expect fast, personalized engagement across various channels. It means that customers service teams need an adaptable and innovatuve platform with powerful AI-driven insights to help them learn from each interaction.
Single Agent Workspace for 360 Degree view of Customer Journey
Discover and all in one Omni-channel Customer Service platform with an intuitive agent workspace allowing you to seamlessly integrate with your current CRM. Meet your clients any place they are and give them an easy, astounding involvement in your Company. Treat them to a client experience that moves them from fulfilled customer to your bigest fan.
Different deployment models handle the various diverse client demands