Telerain's robust call center System Architecture
Our distributed global application on AWS helps us deliver success and commitment to contact center operators, IT managers, financial stakeholders, and Businesses.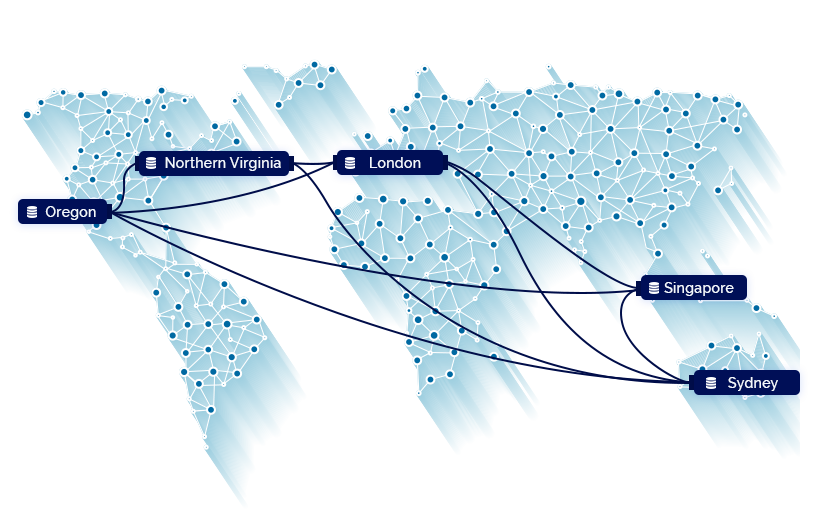 KruptoConnect is so Well-Engineered
It can provide a scalable, robust, and 100% Uptime, all-in-one omnichannel contact center. We've highlighted some of our greatest hits below.
Simple
KryptoConnect was designed keeping the business decision-makers in mind. Hence the process to set it up and running has been kept uncomplicated. The set-up process is made easy and efficient due to the graphical user interface.
AWS-Based Cloud Contact Center Solution
No Set Up
No technical skills are required, you just need to provide us with the business inputs and required flow.
KruptoConnect is a managed service. Our technical team does all the work and your agents can begin taking calls within minutes.
Scalable and Elastic
No infrastructure to deploy, so you can scale your KruptoConnect contact center up or down.
Scale your KruptoConnect contact center up or down, onboarding up to tens of thousands of agents in response to business cycles and paying only for the time callers are interacting with Agents plus any associated telephony charges.
Pay As You Go
No infrastructure to deploy, so you can scale your KruptoConnect contact center up or down.
There is no minimum monthly fee. You are charged based on the number of minutes you use KruptoConnect to engage with your end customers, at the specified per minute rate. Pricinga is not based on capacity, agent seats, or maintenance.
Reliable
Run on AWS proven infrastructure operating 42 Availability Zones within 16 geographic region.
Available in 16 geographic regions around the world that makes KruptoConnect more highly available, fault tolerant and scalable than would be possible if a contact center solution was run from a single data center.
Open Platform
KruptoConnect is an open platform so it is easy to integrate with other system.
KruptoConnect is an open platform is it is easy to integrate with other system such as Customer Relationship Management (CRM) solutions or AWS platform. Amazon A3 is used to store data that can be access from any location at any time.
Data Security
Run within multiple AWS Regions to satisfy data security and privacy regulations.
Choose which region you would like based on your Country regulation or else our application will distribute the user based on the lowest latency location. The requests for any people or systems are made through AWS sites in that region.
MultiTenancy Power
No customer is left behind when the latest features are introduced.
Every customer is on the same version of our Platform. That means no customer is left behind when the latest features, the most advanced technologies and the strongest security enhancements are introduced.
Voice in the Cloud
Reduce global routing latency by 90%, improve voice quality, and lower costs with calls.
Make calls to and take calls from anyone, anywhere. Establish a local presence on a global scale, with local numbers available in over 55 countries across the globe.
10 Max Number of Availability Zones
KruptoConnect Services exists on a minimum of two redundant AWS availability zones. Fiber networks bridge together availability zones within the same region for low latency and fault tolerance.
24/7 Round the Clock Monitoring
In the event of a failure in any one of the services, the service is automatically migrated to another server. Our operations staff gets to work performing triage with Amazon Web Services staff to ensure the continued availability of all contact center services.
AWS Advantage
Our cloud contact center is hosted on AWS, the leader in the Gartner Infrastructure as a Service Magic Quadrant for five consecutive years. With our AWS call center solution, take advantage of cloud infrastructure that's 10x bigger than its next 14 competitors combined.