Distributed Contact Center
It is now possible for contact centers to operate without boundaries. Cloud contact center technology is the catalyst for this trend, allowing a workforce to be located anywhere in the world. Distributed contact centers, whether in-sourced or outsourced, are being leveraged by organizations today to provide customers real-time support 24 hours, 7 days per week.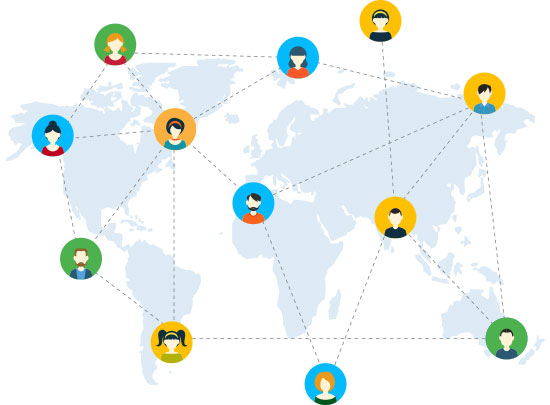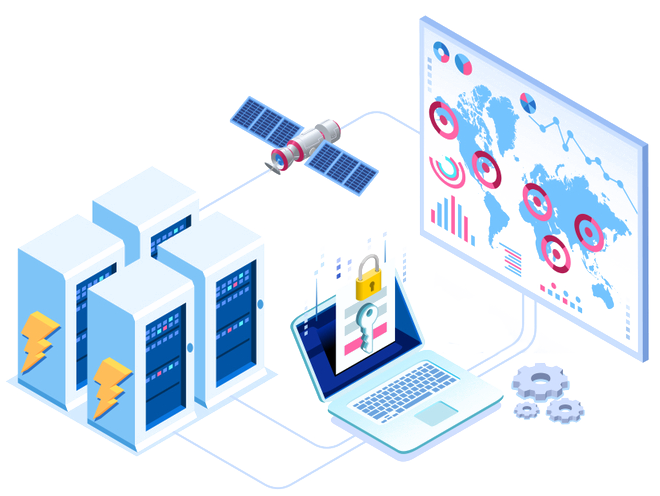 Geographic Staff Availability
Distributed call center systems provide organizations with the option to hire agent talent where they reside. An important requirement is to match caller or product attributes with agents who are a "best fit" to resolve incoming calls by taking advantage of intelligent call routing.
Costs are always part of the equation when considering a contact center strategy. However, costs must also be balanced with providing a great customer experience. A virtual contact center with features designed for distributed services can meet expectations of delivering exceptional customer care at a reduced cost.
International Expansion Requirements
Distributing contact centers globally brings a new set of challenges to companies including language and cultural barriers and time zone differences. As organizations expand their sales and services overseas, they are also opting to support customers in markets they serve with local or regional contact centers.
Organizations can now use a mix of insourced, outsourced or even multi-sourced (using several different BPOs) contact centers to employ an optimal combination of customer satisfaction and cost savings benefits without technical or geographic boundaries.
KruptoConnect provides a distributed call center system with a multi-channel web-based agent desktop environment.
Intelligent call routing based on caller profile, agent availability, agent skills or geography, last agent call, or any other number on criteria.

Managers and supervisors can listen to interactions in real time with the ability to "barge" a call for expert assistance.

Group agents by a variety of attributes, making it easy to route calls by profile and manage queues by caller type.

Real-time management dashboards and historical reports with drills down to the agent-level activity or analyze agent performance based on call type.

Outsourced and insourced contact center management features, including granular performance reporting with optional billing per organization. Delegated administration provides the flexibility to allow some control over a specified department or group. Integrates into your contact center environment including third-party WFM and CRM systems.

Voice of the customer call recording with robust real-time management for agent evaluation and training purposes.