Inbound Contact Center
Deliver unparalleled responsiveness, convenience and service quality.
Greater Business Flexibility
Increased Operational Control
Enhanced Customer Satisfaction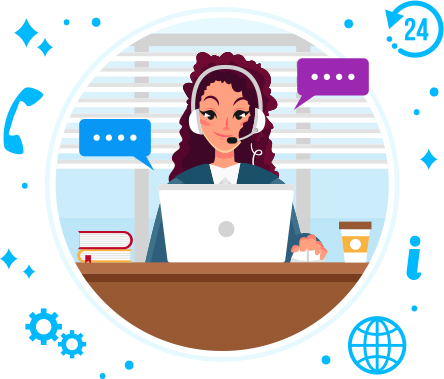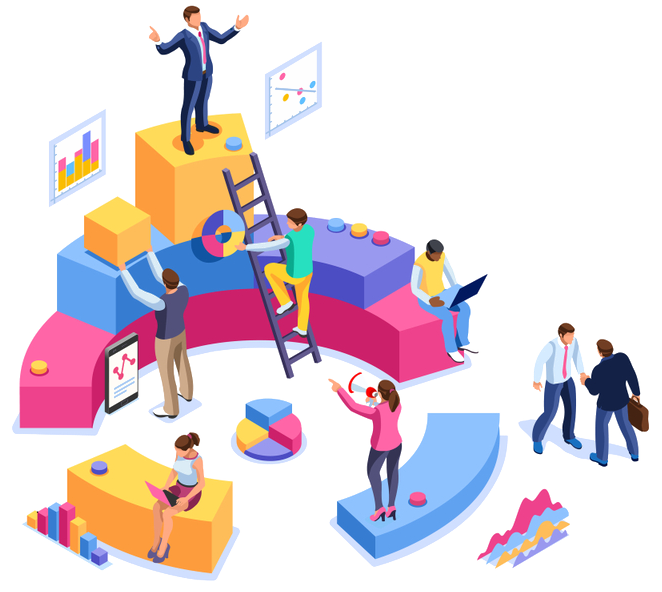 Transform your business
Our suite of technology and business capabilities enables you to transform your business with self-service optimization, agent performance management, multi-channel servicing and analytics. Result? You optimize your customers' experience — every time they do business with your company.
Without up-front investments in hardware, software, telephone lines and I.T. personnel to manage them. Our managed Cloud solution can be rapidly deployed and provides capacity that can be scaled up or down as needed.
Transform your contact center technology and performance
Basic Features

Voice Recording
We provide both inbound and outbound 100% call recording capabilities. Live call recordings can be paused and resumed within the agent interface. At the end of each call the recording is automatically stored in the activity feed of the associated customer. This allows for easy, anytime analysis of the content of recorded calls to help you better understand each caller's intent, ensure that high quality standards are being met and gather actionable business intelligence.

Call Control
Our System provide a seamless and professional web experience to agents with features such as dial, hold, mute, blind and warm transfers, Pause and Resume Recording and call conferencing.

Web Callback
System provides a Web Callback capability that allows you to capture requests from website visitors for a prompt return phone call from a sales representative. By using the our APIs, any website can be integrated with your call center so that sales and support inquiries and other types of callback requests from the website can be added to an outbound calling list.

Local and Toll Free numbers
Get local and toll-free phone numbers from multiple countries or port your existing phone numbers to optimize or expand your global business.

Call Disposition Codes and Notes
Add call summary notes and disposition codes to your call log and integrated CRM to ensure that relevant customer information is retained.

IVR
Define a unique customer experience for all calls as they are guided through IVR menus and prompts, into ACD queues and skill groups, and delivered to agents. The flexibility to upload custom prompts and hold music to fine-tune your IVR caller's experience and enhance your brand. You can easily design sophisticated branching IVR Script logic to ensure that each caller's self-service or agent-assisted service experience is uniquely tailored to the needs of the customer and your business goals.

Voicemail
Non Business Hours or during long wait-times, customers are allowed to leave voicemail or request for a callback so that the agents can revert to them at their preferred time.

Outbound Caller ID
Set Caller ID based on Campaign or Agent to increase connection rates and save time and money.

Business Hours
It is now possible to set the Business hours of each IVR or routing Flow. Outside business hours an alternative message (Message Closed) will be played and customers can be given the opportunity to leave a voicemail.

In-Queue Announcements
Plays audio files in IVR scripts for callers in queue. Provide additional information to the customers or make upsell of products.

Incoming Call Whisper
A custom prompt that gives notice about the context for the incoming call with the specific name of the program or campaign.

Custom Agent Statuses (AUX)
Custom call center agent statuses allow agents to share their activities and to advertise when they are available to take calls. This call center software feature is essential for call routing and is also invaluable for managers who would like to know exactly what their agents are doing when their statuses are set to "Away". You can easily monitor your agents, no matter where they are located, with custom agent statuses.
Advanced Call Management & Routing
Automatic Call Distribution (ACD)
With ACD in the cloud, you have robust call distribution capabilities—call processing, queuing and routing—to deliver your customers to the next available agent who is most capable of handling the call, and all the system capabilities for automatically tracking and reporting incoming call activity and other call statistics.
Distribution Algorithms
Our ACD allows you to define how the system selects the next agent to whom a call will be delivered— ring all agents, longest idle agent, round robin, top-down, agent with least talk time, agent with fewest calls, sequentially by agent order, random agent selection or ring progressively.
Priority Routing
Prioritize calls based on criteria such as customer data, IVR outcomes, time in queue, and more.
Queue Call Back
Gives your customers an option to hang up and automatically receive a callback when their position arrives in queue.
Skills-Based Routing
Your customers' phone calls are directed to the right queue, prioritized based on your business requirements, and delivered to the resource with the requisite expertise for first call resolution.
Wait Time Announcements
Reach out to callers when queue times are longer than usual and improve customer service. Pre-built, in-queue announcements that are used to give callers an estimated wait time when it exceeds 2, 3, 5 or 10 minutes.
Voicemail Routing
Since phone calls have greater priority, route voicemails to a group of appropriately skilled agents during quiet periods for inbound and outbound calls.
External Call Forward
Forward calls to external destination other than system like Mobile phones or Landline phones.
Queue position and queue timeout
The queue position of the caller can be determined and the expected waiting time can be notified to the caller. To ensure queue efficiency by reducing caller wait time, a timeout can take the caller for the next best action, such as an escalation queue or a voice mail box. Specific queue messages can be configured after the queue timeout takes place.
Overflow routing
If all your agents are busy in one campaign or Queue, overflow the calls after certain time to other destinations like queues, teams, agents or external numbers. Never loose a customer.
Internal & External Integration

CTI Screen Popup
The system can be configured with custom contact form and call fields that will be used to store relevant customer information, and when fields such as an account number are used in the IVR to uniquely identify the caller, all of the caller's data is automatically presented to the agent with each connected inbound call.

CRM Integrations
Our system provides integrations with leading on-demand CRM solutions, enabling companies to take full advantage of the benefits of cloud computing and increase productivity for employees in virtually any department. Once an inbound call is connected, the agent application can open an appropriate contact, case, opportunity, lead, etc. Each displayed phone number becomes a clickable link to make an outbound

Remote or Geographic Agents
Since the our Agent application is entirely browser-based, agents can log into the system from anywhere in the world, so long as they have an Internet connection. Supervisors and administrators can easily monitor their remote agents as effectively as if they were in the same building, by listening to recordings, viewing their real-time performance results, and sending messages to them individually or broadcasting to the entire group.

Customer History
Automatically display customer interaction history with your business, including previous calls, emails, chats and cases, so agents are well informed before every call connects.
Monitoring and Reporting

Quality Monitoring
Multiple modes for monitoring the agent workforce— from silent monitoring and whisper coaching, to barge-in and random monitoring. Silent monitoring and whisper coaching give supervisors visibility and flexibility to coach agents as needed to improve their skill set; barge-in mode provides ultimate control over the customer call; and random monitoring offers the ability to sample agent performance throughout your operations.

Real-Time & Historical Reporting
By leveraging the real-time information available from the Supervisor application, supervisors can monitor contact center statistics for ACD Queues and service objectives, personalize their views and alerts, and view real-time information in a web-based dashboard. Our call center system provides over 100 standard web-based reports on ACD Queues, Agents, Calls, Call Segments, Campaigns, IVR Scripts, and more. Reports can be customized, scheduled, viewed within the supervisor application, exported to calling lists, or exported to a variety of file formats for further review and archival.

Post-Call Surveys
Offers the ability to configure inbound programs and outbound campaigns for post-call surveys, with automatic routing to the survey.
Get Notified

Desktop Notifications
Receive a notification when your phone rings so that you can accept the call even if you are working on a task outside of the Telerain's web application. Notification will provide information of Customer Caller ID and Queue from where the call came in.

Email Notifications
Define notification rules that alert you by email when an event happens so that you know when a call is missed, voicemail is received or Customer has bad satisfaction score.