OmniChannel
interactions from the single Inbox queue
Take the unified-channel experience to a new level.
Gone are the days when you expected customers to call you on the phone. Instead, now they contact you when they want to and on the channel they most prefer. Customers have evolved and are the king. For any business, constructive feedback from the customer paves way for business improvisation, similarly, appreciation can win over new customers. Social media is a new favorite platform for queries, concerns, feedback, and appreciation. Telerain's Kruptoconnect omnichannel platform is specifically designed to meet the demands of the customer which lets you deliver services at the level they demand.
Modular configuration customised to your business.
Not all channels are equal, and neither they evolve at the same pace in different regions, markets, and industry sectors. Your business may need a sophisticated web chat tool today, but maybe the right moment hasn't arrived to interact with customers via Facebook. Or perhaps the best combination for your operation is chat, email, and SMS, but you may also want to be sure your platform is ready when you decide to add Twitter. Our Omni Channel Suite lets you activate the channels you need when you need them.
With many years of experience and development, we have designed a technology that makes it possible to provide customer service on different channels from a single interface. It works on all channels, for all interactions, and for all user roles. Attend to, supervise and configure any channel from a single operating point.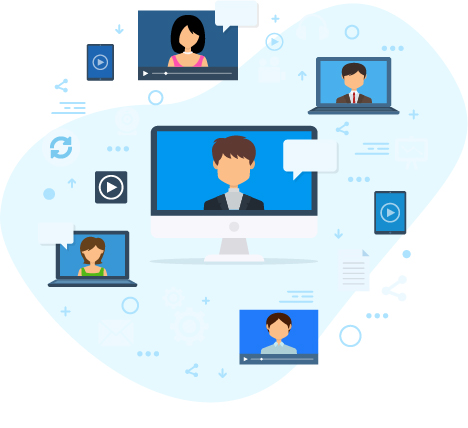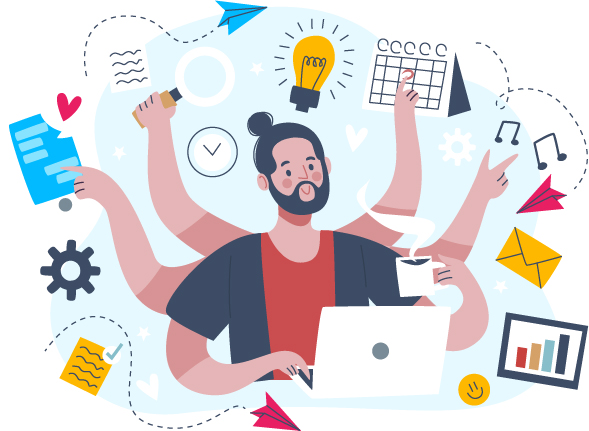 Achieve maximum agent productivity
Give your agent confidence by making him/her prepared to address the customers, with the history of all the previous customer interactions, records, and data in sync, in front of them, even before they answer the call. This improves agent productivity, efficiency, Average Handle Time, First-Call Resolution, etc. leading to increased agent retention.
Deliver customer experience
Give your customer a freehand approach to get help either by communicating with live agents using any platform of their choice ranging from Voice, email, Skype, SMS, Facebook, Twitter, WhatsApp, or Viber without having them repeat the info or by using real time self-help options such as Self Help portal, knowledgebase, News, FAQs, Announcements, etc.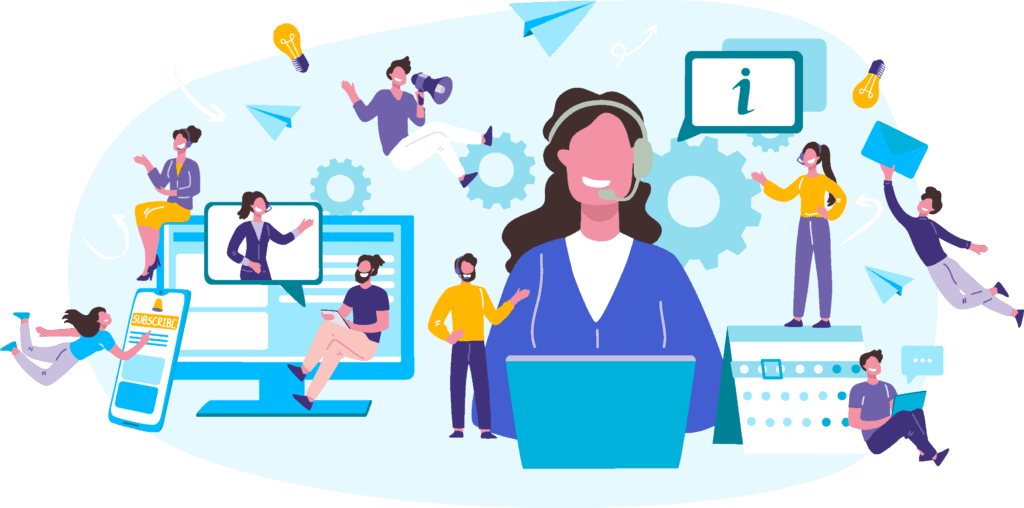 Email
Manage email at high volumes from a centralized location, while never losing sight of the conversation. Read More
Self Help Portal
Utilize self-service portal including Knowledgebase, News, FAQ, and Announcements.
SMS
Integrated with the telephone and mobile devices, reach out to customers who do not enjoy WIFI internet facilities.
Social
Incorporate social media into your business, providing customers with services and information.
Phone
Most widely used channel, tightly integrated with other customer service interaction channels. Read More
Chat
Offer your customers the online services they want, keeping your costs low while multiplying your organization's productivity.
Whatsapp
This channel lets you personalize the conversation with your customers and serves as a secure platform.
Viber
Allows end-to-end encrypted calls and messages. Send in one click to one or many customers at the same time.
Different deployment models handle the various diverse client demands